THE SOLUTION FOR YOUR
MASONRY & ROOFING NEEDS
Experienced project management, quality craftsmanship and over 40 years of waterproofing experience provide first-class building envelope restoration. From office and government buildings to hospitals, schools, and historic landmarks, our team of experts restores your building's envelope for watertight longevity.

(570) 389-8446 | info@cdwaterproofingcorp.com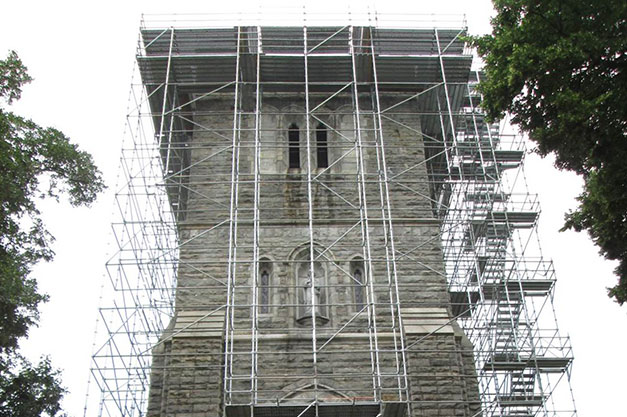 M A S O N R Y S E R V I C E S
> Masonry Restoration
> Structural Rehabilitation
> Masonry Cleaning
> Sealants & Coatings
learn more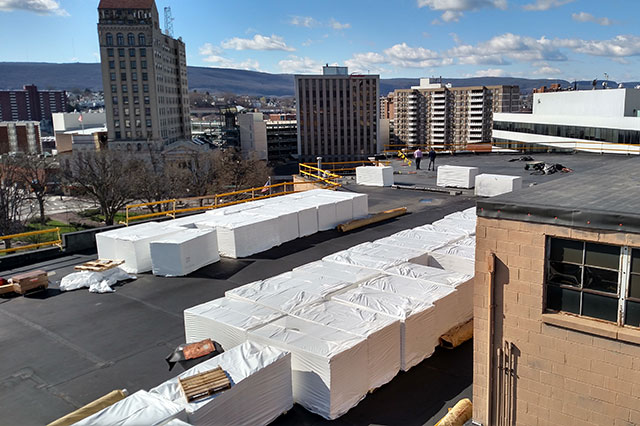 R O O F I N G S E R V I C E S
> Low-Slope Roofing
> Steep Slope Roofing
> Roof Restoration Systems
> Specialty Metal Fabrication
learn more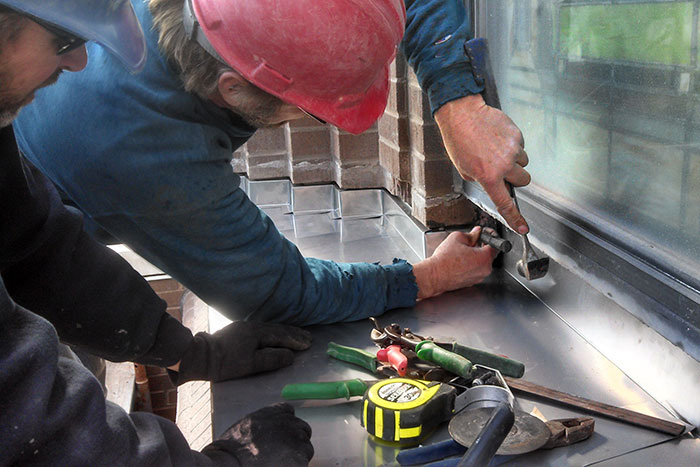 ABOUT OUR TEAM
Why Choose C&D
Carrying on a tradition established in 1978, C&D Waterproofing Corporation has set an invaluable precedent in the building envelope restoration industry. Our unique ability to specialize in and self-perform commercial masonry restoration and roofing at the highest level has galvanized our ability to serve all of our clients' building envelope needs.

We innovate, we perform, and most of all we serve to protect your investment. Our superior reputation, workmanship, and hands-on approach to project management has given us the ability to establish long-term, results driven relationships with our clients.

Our experienced and knowledgeable staff is supported by a team of professional craftsmen who are dedicated to getting the job done right. In a marketplace of instability and insecurity, C&D stands as a steadfast partner committed to putting the success of the project and our client first. As an architectural associate stated:

"I have to thank you and your entire company for your excellent workmanship and team playing during the entirety of these projects. It was an absolute pleasure working with you and your employees. I have rarely witnessed a construction company with such professionalism and integrity. Your attitude toward being both an engaged and honest partner on these projects made any outside problem seem insignificant."

This is what C&D prides itself on achieving! We approach each project with a comprehensive and sustainable solution. Our goals are achieved through honest dedication and unmatched dependability. Envelope longevity as well as the prosperity of building owners and occupants are assured by our reputation.
We are pleased to have worked with all of our clients and are prepared for future relations. When it comes to restoration, preventative maintenance and roofing services, C&D will never leave your building unprotected.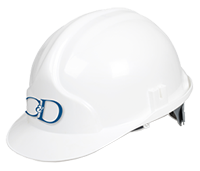 Contact Us for Your
Masonry or Roofing Projects!
GET A QUOTE
300 Papermill Rd., Bloomsburg, PA 17815
(570) 389-8446
SEND RFQ